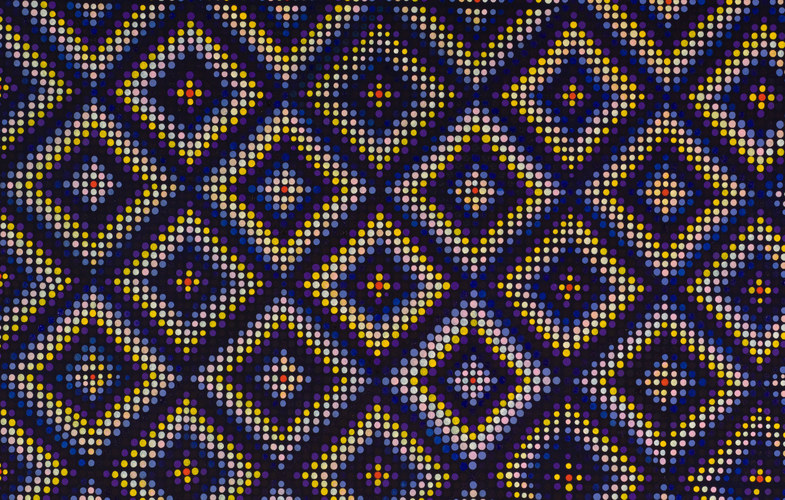 I create minimal compositions based on traditional symbols and sacred geometry. My goal is to make art that possesses radiant clarity and evokes stillness, balance and harmony. I strive for symmetry and precision in all of my work, but each piece is rendered subtly asymmetric by my hand, reminding the viewer of our collective humanity.
My work seeks to bridge Eastern and Western thought through the use of patterns, symmetry and iconic symbolism found in traditional forms such as Byzantine mosaics, Indigenous weavings and Tibetan mandalas. My dreams—which I have recorded for most of my life—are also a consistent source of inspiration for my work.
In particular, I'm interested in the language of dreams. My recent work on a series of watercolor drawings on black paper explores ritual and growth through repeated forms, serial patterns and ancient symbols. Each piece also crystallizes an image and emotion of my dream world. The use of black paper for my drawings adds a layer of meaning, suggesting the night sky and our collective unconscious.
This lexicon of dreams, articulated in my watercolors, is given new life in my oil paintings, which are broader in scale and scope. These pieces combine elements of my visual language, often using bold color to signal the transition from night to day, juxtaposing the stark lucidity of dream experience to the vivid, multidimensional entanglements of lived experience.